When Oran Kearney was appointed the manager of St Mirren in September of this year, I'm certain the Saints board of directors left him in no doubt whatsoever the monumental size of the task ahead to keep the Paisley club in the Premiership. Which is just as well, as the Northern Irishman may have been tempted to swim the Irish Sea back to his homeland once he assessed what he had inherited from the dismal seventy seven day reign of Alan Stubbs.
To back this up, an admission by Kearney at a recent question and answer session with three hundred Saints fans that he would be more than happy with a playoff spot this season suggests that there isn't great expectation above him at the club to salvage the shambles left. Interestingly, the Irishman also revealed at this meeting that several players are training separately from the first team and have been told they have no future at the club, which forms the basis of the theory there will be serious transfer activity at the club in January 2019.
For the Paisley club to have any chance of not finishing bottom of the league this season, they desperately need to have as good a transfer window as possible coming up, hope that the new players quickly adapt to their new surroundings and then start picking up points almost immediately when the league restarts on the 26th January.
Almost certainly the new Saints manager will attempt to offload a high number of players, and already he has terminated the loan deals of Nicolae Brocks-Madsen, Hayden Coulson and Matty Willock since arriving in Paisley, as well as accept the fact first-choice goalkeeper Craig Samson decided to retire and join Jack Ross as goalkeeper coach at Sunderland.
It has also been confirmed that Stubbs "marquee" signings Josh Heaton, Cole Kpekawa and Jeff King have been told they are free to leave the club, not a surprise given the standard of performance delivered by all three in their brief time on the park, where they failed to even get pass marks against non-league Spartans in the league cup.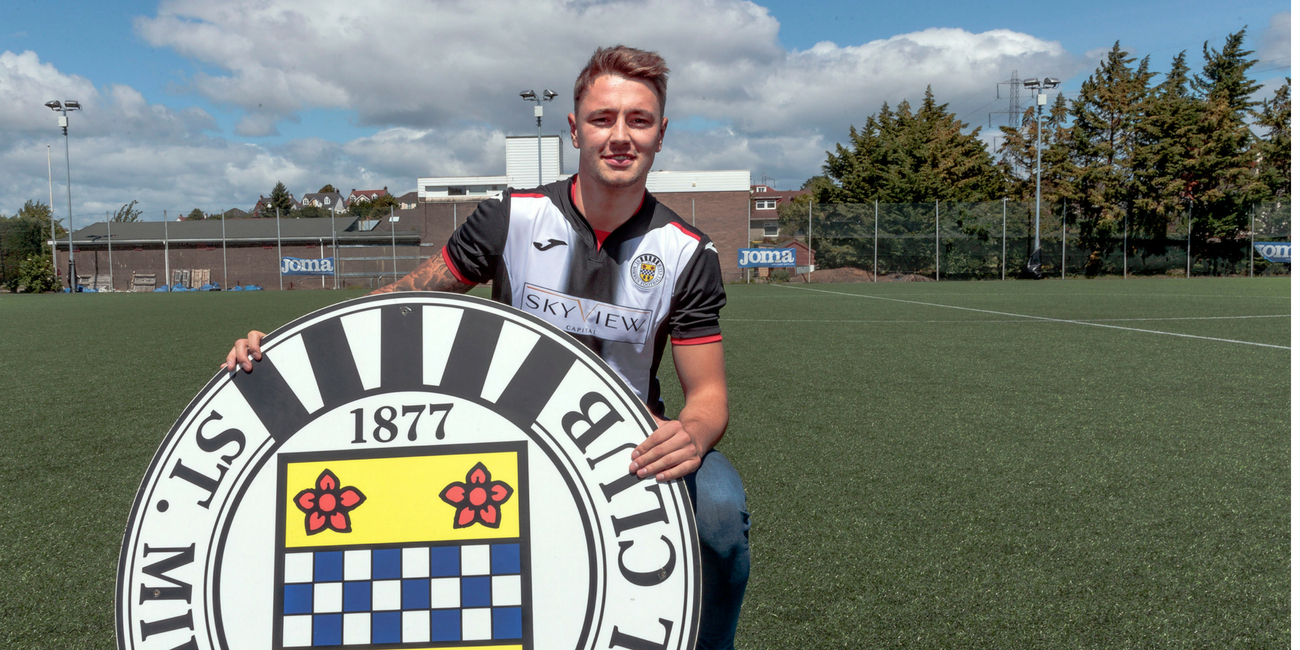 The purchase of Heaton was quite simply a disaster. Signed by Stubbs in the summer for £75,000 on a three-year contract (the biggest transfer fee paid by Saints for twenty-seven years) the club apparently beat off interest from the English Premier League and Championship for the 22-year-old V9 academy Darlington player according to our now ex-manager, but that fact seems as likely as a Saints supporters club being named after Stubbs in all honesty.
Allegedly Heaton is the highest paid player at Paisley, (on even more than Anton Ferdinand and Adam Hammill) but the Englishman hasn't managed one minute of league action for St Mirren and it is likely the club will need to use some of the money earned from John McGinn's transfer to Aston Villa to move the defender on (paying part of his wages for example) or to release him, the exact opposite of what Stubbs predicted when he apparently suggested the club would recoup 10 times what we paid for the giant centre-half!
The same pay off arrangement may be required for King and Kpekawa who have two-year deals, as it is difficult to see who would take these players off Saints hands on the same wages they are likely to be earning at Paisley. Another of Stubbs permanent signings Cody Cooke started at Motherwell on the 22nd December, but it wouldn't be a surprise to see him leave the club in this manner either in January as he has been rarely seen despite the severe lack of attacking options at the club currently.
Kearney also has several of Stubbs loan signings still at the club, and I would expect the manager to try and return Danny Rogers to Aberdeen and Ryan Edwards to Hearts, despite season-long deals already agreed. Rogers has only made five appearances for Saints but appears out of his depth at this level and although Edwards has featured regularly under Kearney and offers 100% commitment and effort, his perpetual running would only be useful if it was in decent areas on a football pitch.
The clear out is unlikely to stop at Stubbs signings however, and we could also see fringe players Ian McShane, Jordan Kirkpatrick and Ryan Flynn leave Saints along with more established men such as injury prone Adam Eckersley and the talented but seemingly out of favour Cammy Smith, although I would personally hope that the latter two stay at the club.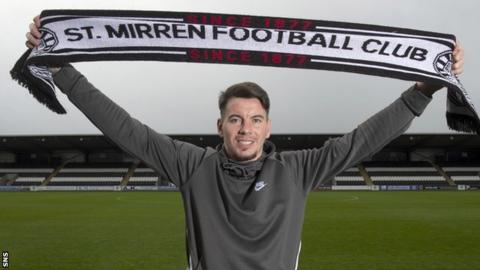 Sadly, two first-team regulars are also likely to leave in January as they were signed by Kearney on short-term contracts, namely Adam Hammill and Anton Ferdinand who have arguably been our best players since arriving in Paisley. It is strongly rumoured these two players have rejected contract extensions and wish to return to England, and their departures would be a massive blow to Saints without a doubt, but something that Kearney will likely have to deal with in the next month.
With the potential outgoings covered, the most crucial aspect of the transfer window is undoubtedly going to be recruitment. The current players have shown for a few months now that in general that they compete with most sides in the division, but lack real cutting edge and Kearney has already stated at the aforementioned Q&A session in November that he wants more options in attack, and I expect this and the wide areas to be the main area he is looking at as well as central midfield and left back.
The following players, therefore, may well be on the radar of Saint's new recruitment process headed by Kearney and Gus MacPherson:
Brad Lyons (loan from Blackburn Rovers – Strongly rumoured to be arriving at Paisley, the 21-year-old is an all-around competitive central midfielder, and the rumours do make sense as he was nurtured at Coleraine by Oran Kearney, who sold him to the English Championship club in one of his last acts as manager in Northern Ireland a few months ago. His arrival would hopefully add quality to Saints toiling midfield as well as help Stephen McGinn whose own game has suffered from the lack of suitable options in this area to partner him.
Paul Smyth (loan from QPR) – Another 21-year-old Northern Irishman, natural winger Smyth is also known to Kearney as he played for Linfield against Coleraine prior to his 2017 switch to QPR. Scored the winning goal on his debut for the London club earlier this year and for Northern Ireland a few months later. Would give Saints much-needed width for the rest of the season.
Lewis Morgan (loan from Celtic) – Has had a difficult start at Celtic due to injury, but the winger undoubtedly has the ability to succeed at this level and a return to Paisley may suit both clubs as it would help Saints by improving us enormously and also aid his development as his previous experience at this level for Saints was mainly fleeting appearances from the bench.
Joe Gormley (Cliftonville) – Based on the theory Kearney wants a goal scorer, Gormley fits the bill perfectly and is currently top scorer in the Northern Irish league with seventeen goals already this season. The striker has scored an incredible amount of goals in Irish football averaging one every 110 minutes and will be well known to Kearney who may be able to tempt him back into professional football after a disappointing time at Peterborough and St Johnstone a few years ago.
Scott Golbourne (Free Transfer) – Left back is a problem position for Saints, with 17-year-old central midfielder Ethan Erhaon filling in at that position currently. 30-year-old free agent Golbourne can play left back, wing back and left midfield solving a multitude of issues on that side of the park for Saints. The Englishman has played most of his football in the English Championship with Bristol City, Barnsley, Wolves and Wolves and would be an ideal signing for Kearney.
Other players rumoured to be interesting Saints are mainly from Scotland, with the possibility of Kris Boyd joining Saints suggested on social media along with play-maker Scott Allan from Celtic who was linked with the club for almost the entire summer due to his relationship with Alan Stubbs. Midfielder Liam Polworth from Inverness has also been mentioned, and ex Celtic keeper Logan Bailly is currently unattached after Mouscron freed him in October and could be ideal to bring in should Danny Rogers leave the club as predicted.
One thing is certain, however, for about the tenth transfer window running the changes at the club will be significant, and realistically the only chance Saints have of escaping relegation. Should Oran Kearney achieve this, it would be a considerable achievement surpassing promotion to the division by a distance in my opinion.