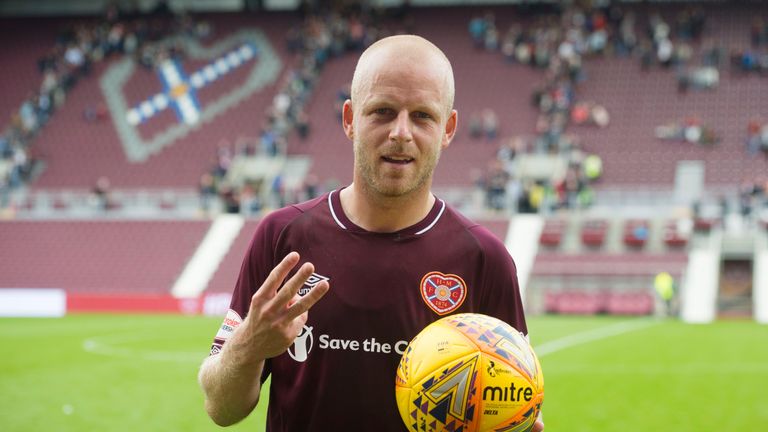 Hearts are about to enter a significant period of their domestic season. With a negotiable tie at Firhill in the Scottish Cup quarter final followed by eleven Premiership fixtures which may include Hibs, Celtic, Rangers and Aberdeen twice, it is fair to say there is literally all to play for.
The Gorgie outfit have realistic aims of securing a European spot, and so they should given the investment in the squad. However, this same period of time will also have Hearts fans face a nervous wait on the future of talismanic forward Steven Naismith.
Naismith is entering the final few months of his loan spell in Edinburgh and with his Norwich City contract running out in the summer, it is no surprise that there is interest in him outside of Scotland. With 14 goals and 4 assists this season, Naismith is one of the divisions top performers. Hearts boss Craig Levein has been open in admitting that the club have offered the forward the best deal they can and Naismith has stated that he will take time to assess his options, but just how significant is his presence in the Hearts side?
Put simply, Naismith would be impossible to replace like for like in the Hearts team. The Irvine born forward is given a free role in the Hearts team but his inclusion proves to bring far more than just attacking nous and technical ability.
Naismith's experience and leadership skills are well-documented, constantly on top of team mates and essentially coaching many of the team through games. His persistence with referee's and opposition players is often a gripe for away fans but you'd be pushed to find a fan that wouldn't take him in their side. Naismith is a player that fans love to hate.
Hearts fantastic start to the season was disrupted with an unprecedented amount of long-term injuries. Christophe Berra, John Souttar and Uche Ikpeazu were all ruled out for a number of months by the beginning of October but the Jambos continued their form in to November, where disaster eventually struck. When Naismith dropped to his knees in the clubs semi-final clash with Celtic, Hearts fans knew they faced an uphill task. In the nine games that followed, the team just picked up one win.
Blocks had been removed from the Jenga tower in a testing few months, but the absence of Naismith was the piece that seen it all crash to the ground. Levein's side was sorely missing the influence of the attacker; berating his team-mates, dropping deep to create chances as well as consistently hassling opponents.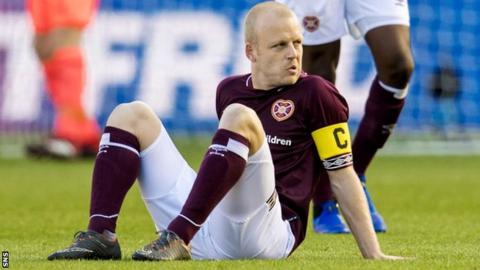 Hearts stop-start season has continued in to 2019, with Levein's squad depth pushed to its limit. The club have seemed to have regain most of their key players as it stands, and will be looking to find consistency in their race for a top four finish. Naismith will be absolutely key to that with both his goal scoring exploits and on-pitch influence significant to the sides form.
Hearts would be 8 points worse off it weren't for his goals, which would then see the club slump in to 8th position.  The same could have been said about Kyle Lafferty last season, where his 19 goals seen him end the season as the clubs best goal scorer this century.
However, Naismith brings so much more than Lafferty ever did. Linking up in the free space in behind the striker is where Naismith comes to life, and although a prospective partnership with old pal Lafferty seemed to look good on paper, the selflessness of the Northern Ireland striker can be illustrated in his return of 0 assists in total last season.
Having the man-mountain Uche Ikpeazu back in the squad will help Naismith and his team mates find their feet. The strikers' ability to hold the ball in and occupy multiple defenders allows Hearts' other attackers to get higher up the park. There is now large scrutiny on Levein to find a settled team and one that utilises one of the league's best players in Naismith. The team currently lacks fluency.
After securing Berra, Souttar and Smith to new deals, Levein stated that Naismith was one of the next on the list to put pen to paper. However, Hearts face stiff competition from across the Atlantic, with an offer from an unnamed MLS club reportedly on the table. Whilst this would definitely ensure a healthier bank balance, there may be doubts that playing in America would offer the same edge for one of the country's most competitive characters.
It's reported that he currently earns £8k, of his £40k a week deal, at Hearts. This would likely make him the highest paid player outside the Old Firm, and there is no reason as to why he doesn't deserve that and more. If there are any Euro Millions winners in Gorgie before May, then an investment in Mr S. Naismith should be their very first move.
The MLS has seen a growth in popularity, with the improvement in quality highlighted by Miguel Almiron's club-record move to Newcastle United. The success of Jonny Russel at Sporting Kansas City will also be in the back of Naismith's mind if he does choose to find alternative options.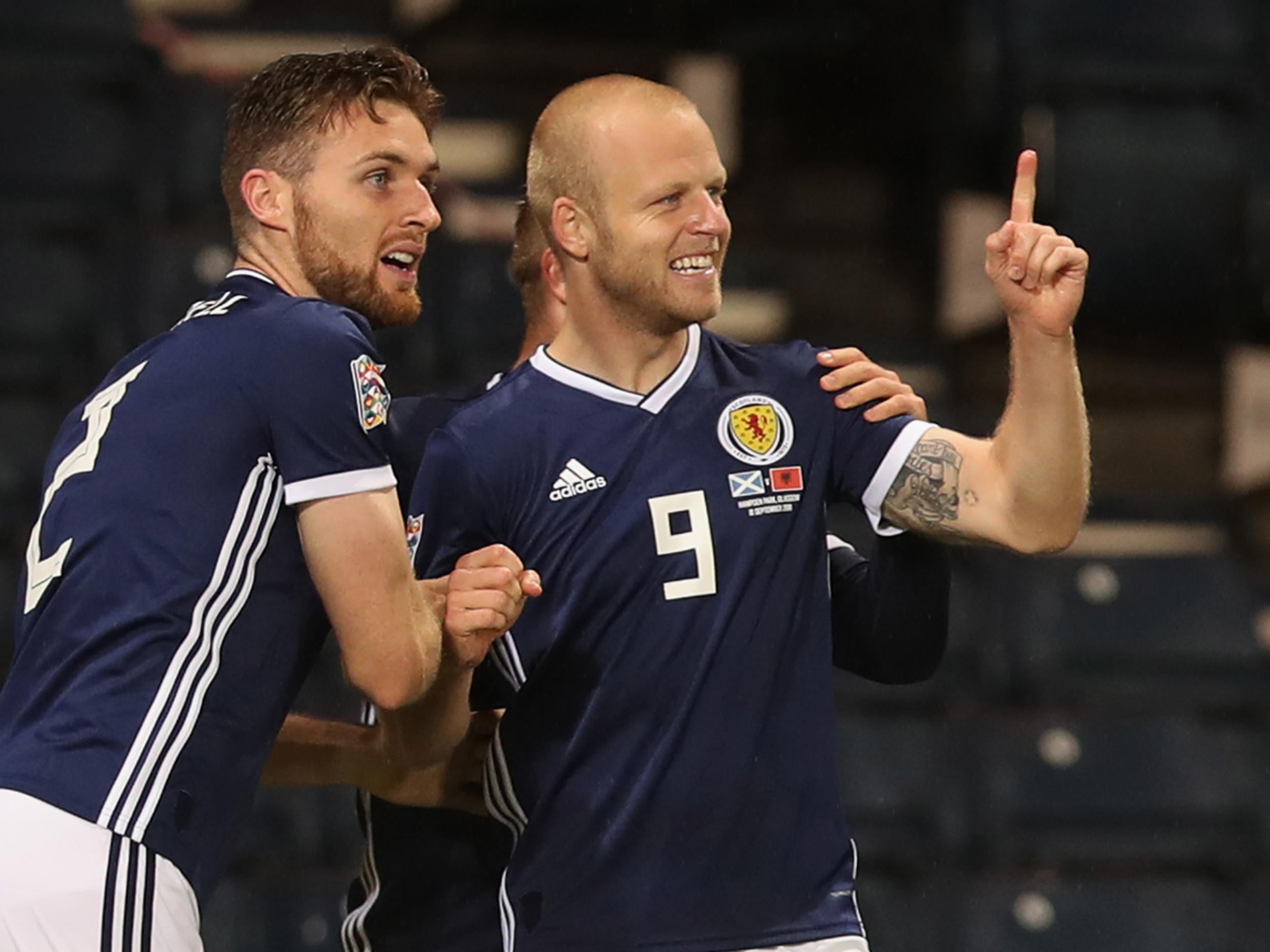 The 32 year-old is expected to earn his 50th Scotland cap in the World Cup qualifiers in March, which would automatically elevate him in to the national sides' Hall of Fame. His inclusion in the squad will prove to be important on and off the pitch for a youthful Scotland squad, and his two goals at Hampden in September will go a long way in contributing to that. Whether playing abroad will affect his chances with the national team remains to be seen.
Whilst clubs must take their domestic fixtures on a game by game basis at this stage of the season, Hearts fans will be eagerly looking further in to the future to ensure that Steven Naismith is part of it. A player who often splits opinion of most fans, he is universally adored in Gorgie.  
You get the feeling that they'll be a shortage of finger nails at Tynecastle Park in the coming months.